Representatives from these esteemed Paris hotels reveal what makes the City of Light so inimitable, from favorite restaurants to the best time of year to visit.
"Le Marais, because you have all kinds of small shops — fashion, design, food — and you have all types of people there walking in the street, shopping or at a cafés." — Four Seasons Hotel George V
---
"The Palais Royal Garden, one of Paris' most beautiful hidden gems. No other garden is more Parisian than this one. It is a very secluded place where you could spend the afternoon in the sun." — Grand Hôtel du Palais Royal
---
"The Court of Commerce-Saint-André, a public passageway in the Monnaie area of the 6th district, opened in 1776. Remains of Philippe Auguste's surrounding wall are still visible, and the court houses the oldest café in Paris, Procope, established in 1684." — Hôtel d'Aubusson
---
"Rue du Faubourg St. Honore [because it is] central and quintessentially Paris with diversity and highlights: Gastronomy (from bistros to Michelin-rated); fashion (famous names, should it be couture or ready-to-wear); art (galleries, auction houses) and glimpses of landmarks as you walk, including Champs-Élysées, Place de la Concorde and Place de la Madeleine." — Le Bristol Paris
---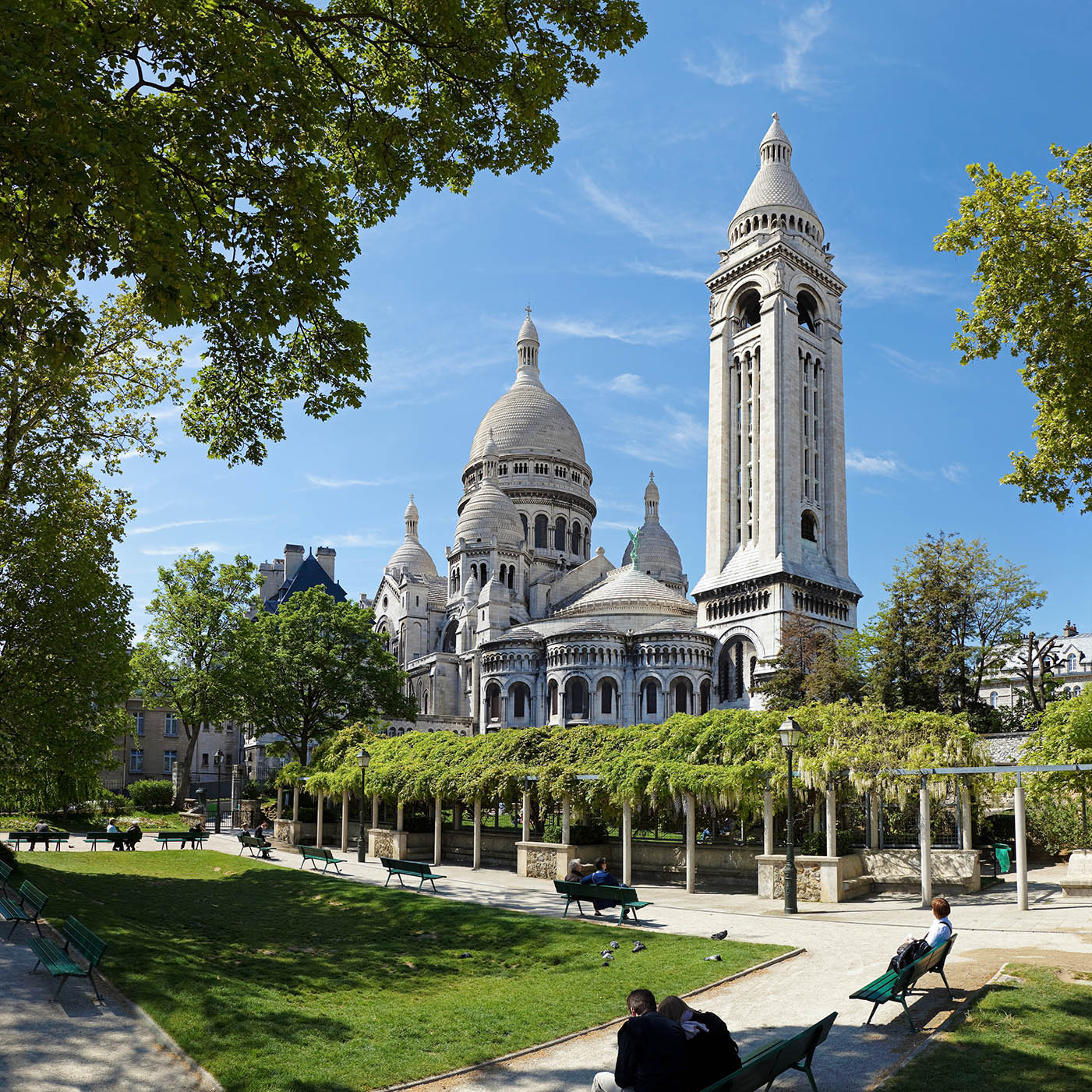 "Avenue des Champs-Elysées from the Grand Palais until the Place de la Concorde and Tuileries Gardens; Montmartre, around Rue Cortot, Rue des Saules, Rue Girardon until Place Dalida; and the Saint-Germain-des-Prés area." — Hôtel San Régis
---
"Île Saint-Louis, with its magnificent architecture and historical façades and mansions. The best time to go is when night falls and you can see the boats on the River Seine, with its little private restaurants only for insider dealers." —Le Meurice
---
"Every week I take a walk on the Quai de Seine. For a typical Parisian day, my journey starts by the Park Hyatt Paris–Vendôme located on Rue de la Paix. I cross the Place Vendôme and the Tuileries Garden by walking along the Seine in order to reach the Eiffel Tower. This promenade unites all my favorite places and monuments in Paris." — Park Hyatt Paris–Vendôme
---
>>Click here to view 10 Favorite Restaurants and Cafés in Paris.
"Walking on Victor Hugo Avenue in the 16th district to get a sense of the truly French part of the city, exclusive boutiques, no tourists, a view of the Arc de Triomphe and the very typical façades of the hôtels particuliers (grand private homes found in urban areas, such as Paris) from the Baron Haussmann era." — Relais Christine
---
"Getting lost in the small streets of the old Latin Quarter in Saint-Germain-des-Prés on the Left Bank. With art galleries, bookstores and antique shops, it conveys a romantic feel and brings one to the realization that Paris is a really historic city." — Saint James Paris
---