San Francisco, California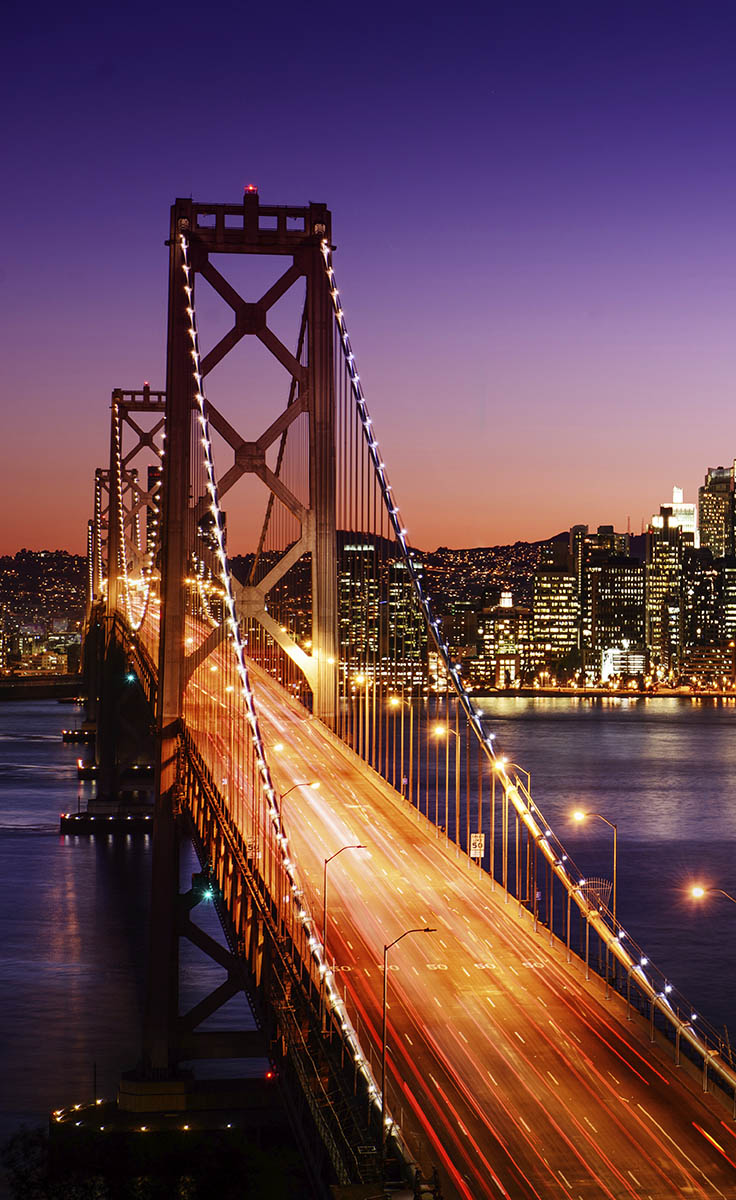 Start in San Francisco, which Andrew Harper calls "a relentlessly charming place despite its popularity with the rest of the country." Our three recommended hotels in San Francisco proper (The Battery, St. Regis and Palace Hotel) stand close to Union Square, a major shopping neighborhood and the revitalized Ferry Building, which "provides one of the finest gastronomic strolls in the country." This waterfront gourmet marketplace contains dozens of local butchers, creameries, vintners and confectioners, as well as cute boutiques. We particularly like the cheeses at Cowgirl Creamery, the heirloom Rancho Gordo beans at Farm Fresh to You and the sophisticated pottery and linens at Heath Ceramics. On Tuesdays, Thursdays and Saturdays stop by the mother of all farmers' markets, which caters to thousands of people.
If you want to get better oriented to the entire city in one afternoon, consider taking a tour on electronic bikes with The Streets of San Francisco Bike Tours. With the Majestic Electric Tour, you'll cover about 20 miles in five to six hours, and hit all the hot spots — Presidio, Golden Gate Bridge, Castro, Mission and more. (The electronic bikes make all those hills easy to tackle.)
Back on foot, take time to stroll around the Marina District, site of the Panama-Pacific International Exhibition after the 1906 earthquake. Now Chestnut and Union streets are lined with art galleries, boutiques and coffee shops. The Mission District, too, makes for a fine stroll. Many alleys in this neighborhood have murals inspired by Latin American artists such as Frida Kahlo and Diego Rivera. Don't miss Andy Goldsworthy's "Wood Line" installation, a path sculpted from fallen eucalyptus trees near the Presidio National Park's oldest trail, Lovers' Lane. Golden Gate Park embraces the renowned De Young Museum, a fine arts collection in an architecturally striking building finished in 2005.
Before you leave, be sure to visit one of San Francisco's many acclaimed restaurants. Here are four culinary destinations we recommend there.