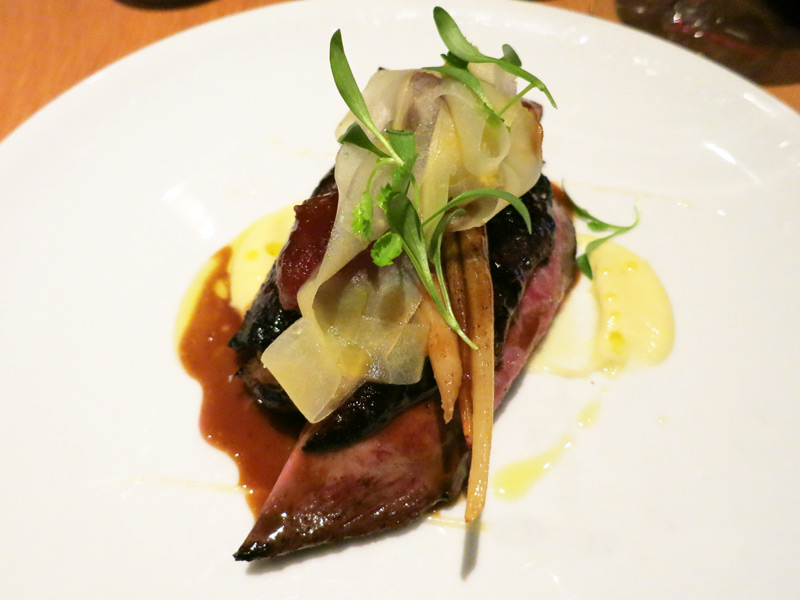 One of the best places to try Sydney's Asian-fusion cuisine is The Bridge Room, whose owner and chef previously served as head of food and beverage development for Amanresorts. Inside the stylish midcentury modern space, we enjoyed dishes such as Moreton Bay bugs (a local crustacean) with a sweet and savory sauce of chili paste and tamarind, all topped with shaved hearts of palm; tender and rosy ash-grilled duck breast with white carrots, salsify ribbons and Medjool dates; and a unique dessert of a peanut butter-like quenelle of whipped black sesame seed and white chocolate atop puffed black rice with rolls of pressed melon. A spicy Helm Riesling and a complex Ben Haines Malakoff Vineyard Syrah — poured from a Jeroboam, no less — made superb pairings.
44 Bridge Street. Tel. (61) 2-9247-7000.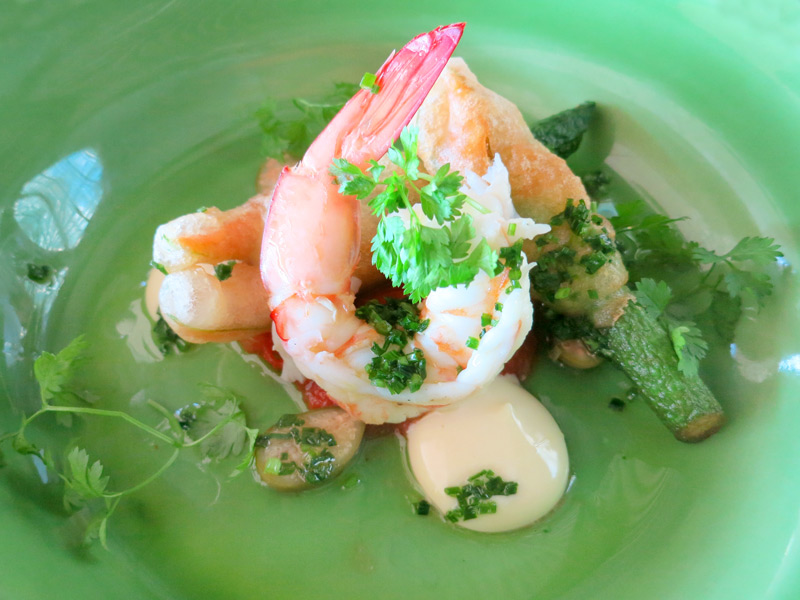 With its setting on the top floor of the Customs House overlooking Circular Quay, Cafe Sydney might be tempted to rest comfortably in the knowledge that people will come for the view regardless of the quality of the food. But we had a thoroughly delightful lunch of light tempura-fried zucchini flowers stuffed with salt cod accompanied by tomato confit, caper berries and a large poached prawn; and crispy-skinned tandoori-roasted Tasmanian ocean trout with saffron-infused cucumber, savory onion bhaji (fritters) and cool, creamy raita. Ask for a table on the terrace (ideally the left side) for unobstructed views of the Harbour Bridge.
Fifth Floor, Customs House, 31 Alfred Street, Circular Quay. Tel. (61) 2-9251-8683.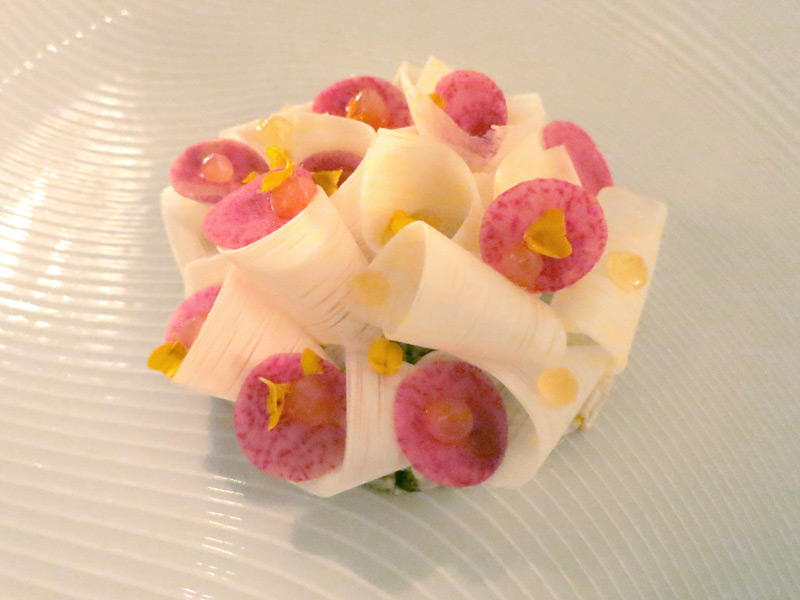 One floor above the buzzing Establishment Bar, this restaurant offers diners a tranquil, formal atmosphere in which waitstaff in smartly tailored suits move gracefully among white Corinthian columns supporting a pressed-tin ceiling. When I saw the sparkling wine cart with bottles illuminated dramatically from below, I feared that est. might be more flash than substance, but the dishes we tried all proved to be delicious as well as beautiful. I especially liked the mud crab with crème fraîche and fragrant piel de sapo melon topped with paper-thin radish slices and hearts of palm cones; a perfectly cooked marron (crayfish) tail with fennel, black garlic and stem lettuce; and pink dry-aged local sirloin with rapini, salt-baked turnip, olives and potato "crumb." Though The Sydney Morning Herald has demoted est. from its highest rating of three hats to two, I found little to fault.
Level 1, Establishment, 252 George Street. Tel. (61) 2-9240-3000.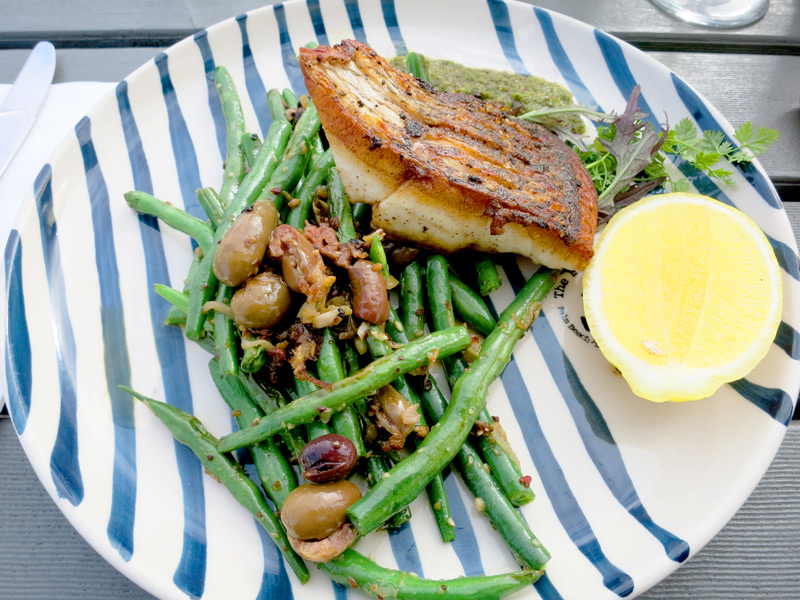 The most remarkable thing about this casual seafood restaurant in Palm Beach is its setting, with a terrace built on a pier over the water. At the window, order dishes such as beer-battered flathead with chips, or fish pie with potato and leeks, then take a number and, with a glass of wine, wait outside at a picnic table for a cheerful waiter to bring your food. I enjoyed a simple but flavorful plate of fresh crispy-skinned tarakihi fish with al dente green beans, garlic, shallots and cumin-spiked pesto, paired with a rich Philip Shaw Chardonnay. While we dined, we had a view of the beach, as well as a shoot for the popular Australian soap opera "Home and Away."
Barrenjoey Boathouse, Governor Phillip Park. Tel. (61) 2-9974-5440.