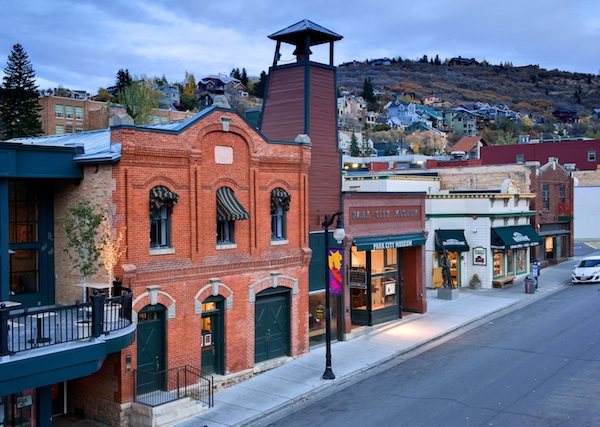 Park City Museum I have seen more than my share of small local museums that have been unjustifiably touted as "musts," but the Park City Museum in Park City, Utah, is definitely worth a visit.  Set on Main Street and marked by an old fire tower, this exemplary institution, which reopened in late 2009 after an extensive renovation and upgrading of the exhibits, brings to life the fascinating history of the town. 
The discovery of silver here in 1868 triggered a rush to the area, which soon boomed (one of its most successful prospectors was the father of William Randolph Hearst). Engaging displays show an actual stagecoach that brought prospectors to Park City, tools used by the original miners and a fascinating scale cutaway model of a mine that shows its entire workings from the surface to its full depth of 1,000 feet.  Downstairs holds the "dungeon," the original Park City jail, which seemed irresistible to every child who was in the museum with us (the favorite activity being herding siblings into the narrow, dark cells).
Skiing first came to Park City in the early 20th century, and by the 1920s, it was widespread. As the mines depleted, people in the area considered options for keeping their economy viable. Skiing seemed to offer the best solution, and in the 1950s, a feasibility study for the first ski resort, Treasure Mountain, was put forth (a process jump-started by a federal loan in 1963).  That began the real transformation of Park City into a world-class ski resort, its standing validated with the 2002 Winter Olympics. This impressive transformation is wonderfully documented with fascinating displays and photographs showing the equipment that those intrepid sportspeople used to get down the slopes.  The skis look like nothing more than barrel staves, and the bindings are merely clasps with leather straps. I have to admit that some of it looked like the stuff I used on my first ski attempt as a teenager, but nothing like the parabolics and quick-release bindings of today.
When we had finished, I was surprised to find that we had spent almost an hour and a half at the museum.  It was time well spent, as it gave me a good perspective on this lovely place — and by extension, on Aspen, another town that went through a similar metamorphosis. -A.H.