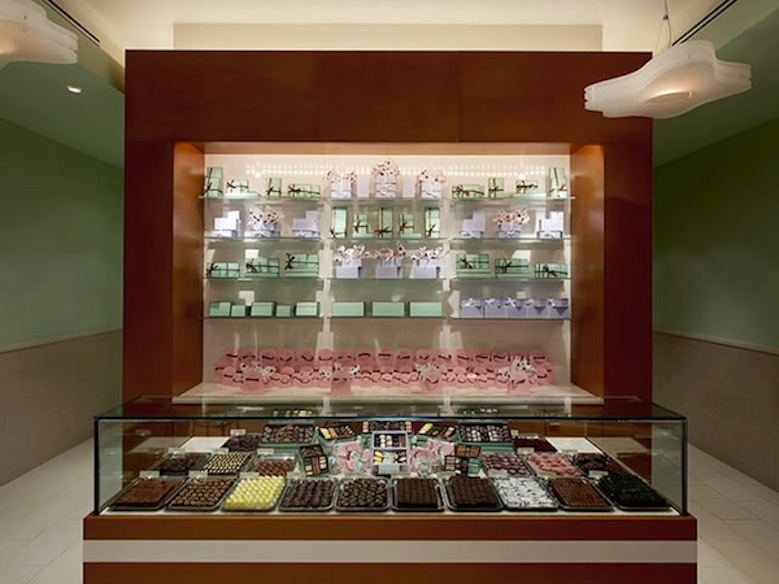 Sucre, New Orleans
The French Quarter has long dominated the shopping scene in New Orleans, and for good reason. It has a superb collection of antique stores and intriguing shops specializing in everything from toy soldiers to out-of-print cookbooks. Over the past few years, however, an interesting rival has emerged: Magazine Street. Named after an ammunition magazine that existed here during colonial times, the thoroughfare begins west of Canal Street, then meanders along the curve of the Mississippi through the business district, the Garden District and Uptown before concluding at Audubon Park.
The entire six-mile stretch is too far to walk, so we have focused on the stretch between Jackson and Louisiana streets, which is easily manageable. If you are a poky shopper you can easily spend a morning here. These are the places we most enjoyed; those with even-numbered addresses are on the south side of the street, with the odd-numbered stores on the north side.
Take a taxi to Magazine and Jackson to begin your wandering. Sucré (3025 Magazine Street - pictured above), as the name suggests, is a shop devoted to sweets. It's a little jewel box with turquoise walls, deco-esque lighting fixtures and elegant display cases. The chocolates here are miniature works of art and come in more than 25 flavors — absinthe, port, the delightfully salty-and-sweet Avery, gianduja crunch, coconut truffles and sucre dark among them. You'll also find luscious French-style macaroons in a rainbow of colors and flavors; the most decadent are filled with chocolate-caramel ganache. All can be handsomely packed for shipping (the striped hatbox is particularly appealing), and if you're only in the mood for a coffee or a pastry — well, you can do that as well.
Wilkerson Row (3137 Magazine Street) features furniture designed exclusively by the brilliant Shaun Wilkerson. Strolling through the shop is almost like spending time in a museum — the workmanship is of that caliber. The overall style is elegant and spare (but not to the point of being Shaker in character) with some ornamental moldings. The armoires and hutches are particularly striking. perch. (2844 Magazine Street) was a place we couldn't pass by. We mounted the wooden steps of this lovely house to find a lively shop full of objects that would add an eye-catching element or accent to almost any interior. Here you'll find a pleasing mix of antiques, furniture modern and old, decorative objects, lighting fixtures, pillows and fabrics. We found a ceramic serving piece in the shape of an angel wing and two small dishes embellished with images of sea life.