123 King Street. Tel. (843) 469-1717.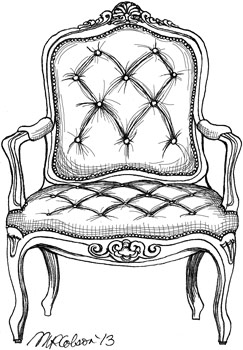 Jacques' Antiques — This beautiful shop houses enough furniture, china, glassware, art and costume jewelry to outfit a small château. Owner Jacques Lemoine regularly returns to France to replenish the stock. In his absence, ask for the knowledgeable and charming Françoise.
160 King Street. Tel. (843) 577- 0104.
Illustration ©Melissa Colson