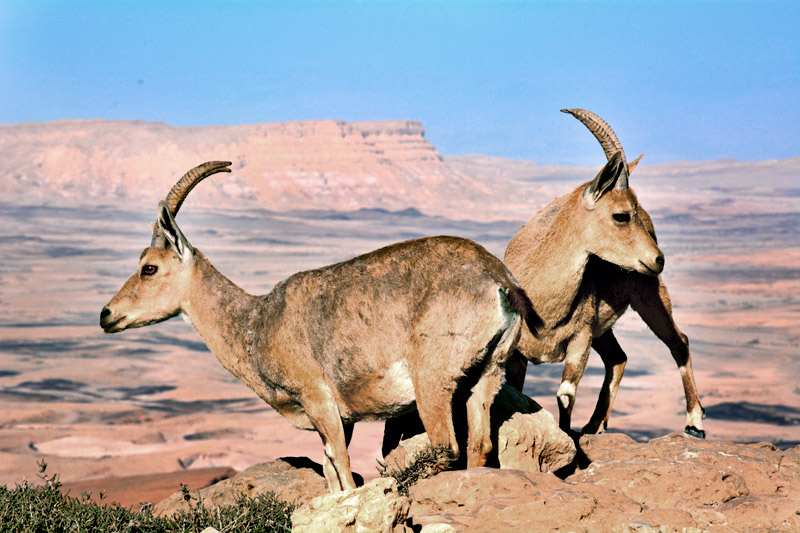 At the southern end of the Dead Sea, we turned west into the Negev Desert and, after a two-hour drive, reached the dusty outpost of Mitzpe Ramon. The approach to the Beresheet Hotel is uninspiring, but inside the property, any misgivings are allayed. The resort is perched on the edge of the extraordinary Ramon Crater. Twenty-five miles long and 1,500 feet deep, this appears to be the result of a colossal impact, but in fact, it is a "makhtesh," a gigantic dent in the earth's surface caused by the subterranean erosion of soft rock strata. "Beresheet" means "Genesis" in Hebrew, and the setting does seem to resemble a primal stage of the planet's history.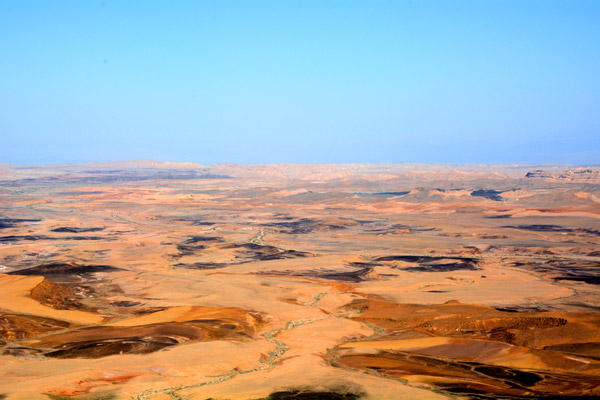 The resort comprises 40 one- and two-story stone buildings, which contain 111 rooms and suites (39 with plunge pools). These are spacious, comfortable and decorated in a refined contemporary style with expanses of wood, marble and leather. The living room of our suite extended onto an attractive wooden deck with a pool, but this was in full view of the resort's public areas, and hence, we never bothered to use it. The design of Beresheet is consistently imaginative and stylish, but its layout is misguided. There is very little point in a private pool unless it is indeed private.
Another design flaw is the single dining room. At a resort that can accommodate more than 200 people, there is a need for at least two, possibly three, restaurants, with contrasting menus. The Rosemary Restaurant serves "contemporary Middle Eastern" cuisine, which employs the produce of local farms and kibbutzim. But although the food is well-prepared, the experience feels impersonal. Improbably, Mitzpe Ramon offers an alternative in the form of Chez Eugene, a self-styled "restaurant gastronomique," which serves fine
French/Algerian cuisine.
These caveats notwithstanding, Beresheet is a spectacular property. The lavish spa and the fitness center are splendid, and the main horizon pool overlooking the crater is exceptionally glamorous. The resort offers a menu of soft adventure activities that includes Jeep excursions into the crater, mountain biking, horseback riding and scenic flights by helicopter and hot air balloon.