Mussels à la Marinière Recipe From One&Only Cape Town
.article-cta-top
Mention the name Reuben Riffel to a South African and you'll likely find a fan. A native of Western Cape province, Riffel rose through the ranks of the restaurant industry to become a hometown hero and celebrity chef — in fact, it was Riffel who put the restaurant scene in his hometown of Franschhoek on the map. Heaped with accolades and awards, Riffel is now the chef de cuisine at One&Only Cape Town's restaurant, Reuben's, where the menu is a celebration of the Cape and its locally sourced and sustainable ingredients. House specialties include seafood and artisanal meats from the farms of South Africa.
Capitalizing on local staples is one of Riffel's strengths, as is keeping things simple. This easy-to-follow recipe allows you to capture the flavors of the South African sea in your own kitchen.
West Coast Mussels à la Marinière
Fresh mussels in a creamy garlic and white wine velouté served with herb bruschetta.
Yields 2 Servings
24 mussels
2 tbsp. onion
1/2 tsp. garlic
4 tbsp. chopped parsley
1 bay leaf
1 sprig thyme
50 ml white wine
4 tbsp. butter
2 slices of ciabatta toasted
Scrub mussels. Pull off beards (the tuft of fibers that attach each mussel to its shell), cutting them at the base with a paring knife. Discard those that do not close when you handle them and any with broken shells. Set aside. Combine onion, garlic, 2 tablespoons parsley, bay leaf, thyme, wine and 2 tablespoons butter in large pot. Bring to boil. Lower heat, and cook 2 minutes. Add mussels and cover. Cook just until shells open, 3 to 4 minutes. Do not overcook. Remove mussels from sauce, and place in bowls. Strain liquid, and return to pot. Add remaining butter and parsley. Heat until butter melts. Pour over mussels. Enjoy!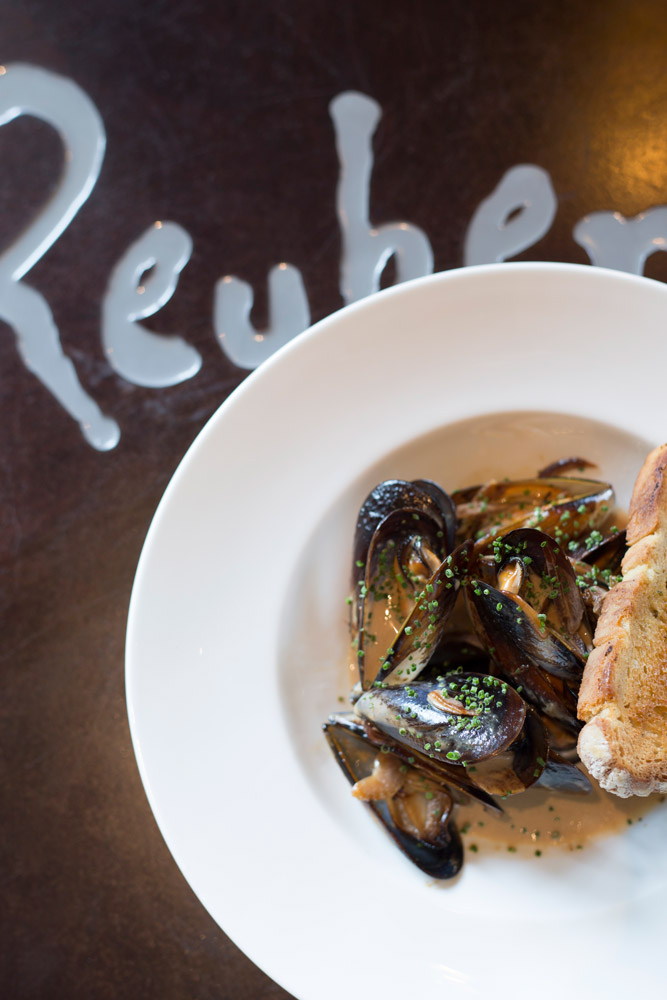 Pair with Hourglass Sauvignon Blanc Napa 2014
Rating: 94+
Price: $47
Tasting Notes:
This ultra-fragrant Sauvignon Blanc is a crowd-pleaser from start to finish. An array of fruit in the bouquet suggests pear, apple blossom and honey. The palate has a nice weight to it, offering layers of orchard fruit and lime citrus that culminates in a wonderfully focused finish. Enjoy over the next two to three years. — California Wine Advisors
Hal Oates of Porthos, Andrew Harper's wine concierge, shares his wine pairing for this dish. For personal wine recommendations and seasoned expertise, email Hal and the Porthos team at [email protected].