More Charleston Restaurant Recommendations: Husk, Carter's Kitchen
.article-cta-top
We dined so well on our recent trip to Charleston that I wasn't able to fit every restaurant I wanted to highlight within the confines of the Hideaway Report. In addition to my recommendations of McCrady's, FIG, The Ordinary, the Palmetto Cafe and Slightly North of Broad, I very much enjoyed the following: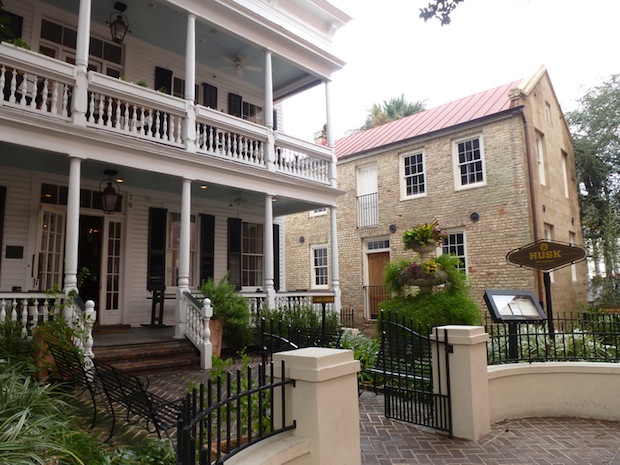 Copyright Andrew Harper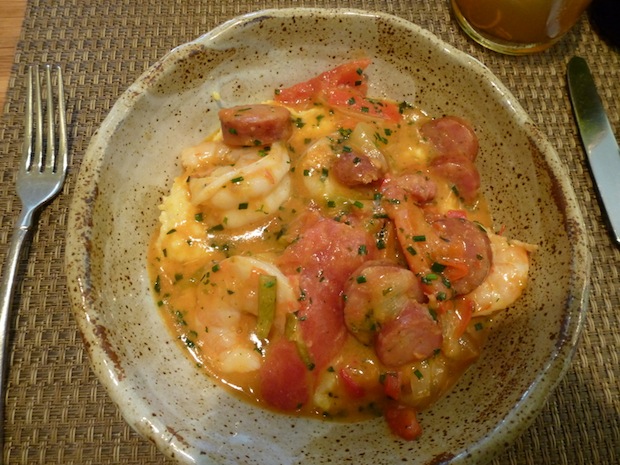 Creamy shrimp with grits, copyright Andrew Harper
Husk— It seems every food-focused visitor to Charleston dines at Sean Brock's farm-to-table restaurant at least once, and I couldn't pass up the chance to lunch at this upscale Lowcountry venue again. My butter lettuce-wrapped pig ear strips had a sultry barbecue heat and an addictive chewy-crunchy texture, and the sumptuously creamy shrimp and grits with local sausage glowed with savory flavor. A glass of Charleston Light Dragoon Punch, based on an 18th-century recipe discovered in the archives of the Preservation Society of Charleston, was a bracing accompaniment. 76 Queen Street. Tel. (843) 577-2500.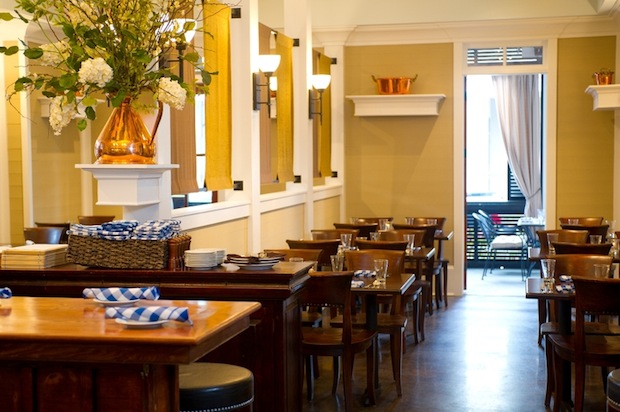 Copryight Rick McKee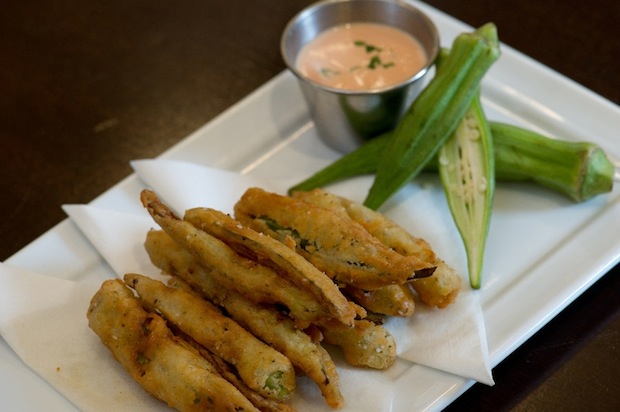 Crispy okra chips, copyright Rick McKee
Carter's Kitchen — After years as the executive chef at the Peninsula Grill, Robert Carter opened his own cheery and casual restaurant in February 2012. Hidden away in the Charleston suburb of Mount Pleasant, it draws a mostly local crowd who come for unfussy renditions of Lowcountry classics. A fried okra starter didn't dazzle, but I relished the gorgeously rich she-crab soup capped with a soft and crunchy hush puppy (add the accompanying sherry a little at a time for maximum effect). In my main course of "Crispy Fish and Shrimp," the delectable local doormat flounder stole the show, fried with such skill that it simply melted in my mouth. A glass of tightly focused Godello from Galicia cut right through the richness of both dishes. 148 Civitas Street. Tel. (843) 284-0840.