Gallery Hopping in a Desert Town: Art in Marfa, Texas
.article-cta-top
Donald Judd, the artist most associated with three-dimensional minimalism, left his mark on Marfa, Texas. An established artist in New York City, he purchased a good percentage of real estate in the small town in the 1970s and created the Chinati Foundation, a contemporary art museum. After his passing in 1994, art lovers flocked to Marfa to see his work. Since then, a collection of high-quality independent galleries have sprung up in response and helped transform this tiny West Texas town into a legitimate global art destination. Here are some of our favorite galleries from a recent visit.
The Judd Foundation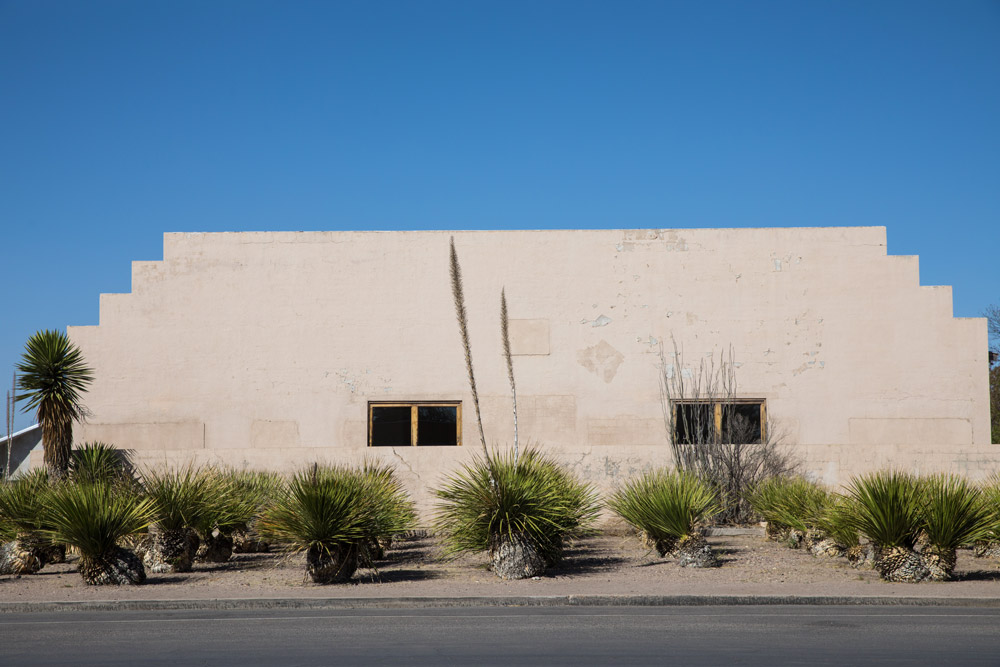 The Judd Foundation maintains the private art collections and properties of Donald Judd. The buildings — which include his personal living and studio spaces, libraries and personal art collection — provide an interesting insight into his life. Most of the art he saved after it had been removed from gallery circulation was installed at his home. This includes his first 3D work (Judd started his career as a painter). Every space is meticulously arranged and was left almost exactly as it was the day he died.


No photos are allowed on the properties, and they are only available for viewing by guided tour, which is bookable online.



Judd Foundation
Multiple Locations in Marfa. Tel. (432) 729-4406
Ayn Foundation
Ayn Foundation - Photo by Hideaway Report editor
The Ayn Foundation established a tiny gallery in the heart of downtown Marfa in conjunction with the Arnulf Rainer Museum in New York City. Its mission is to display large-scale works by well-known artists. The current exhibition includes pieces from Andy Warhol's Last Supper series, which was commissioned by an Italian gallerist in 1984 to commemorate Da Vinci's masterpiece.



Ayn Foundation
Brite Building, 107-109 N. Highland Avenue. Tel. (432) 729-3315
Ballroom Marfa
Ballroom Marfa - Photo by Hideaway Report editor
Ballroom Marfa is one of the better known galleries in Marfa. Housed in a converted dancehall from the 1920s, it focuses on contemporary art with an emphasis on multimedia, film and music. The current exhibition, Tierra. Sangre. Oro., primarily features work from Los Angeles artist Rafa Esparza, who is known for both his performance art and sculpture with adobe bricks. His current project focuses on "the visibility of brown people in Marfa" and will be completed while in residency at Ballroom Marfa.
The gallery is also known for sponsoring the popular "Prada Marfa" installation by Elmgreen & Dragset about 30 minutes west of town. It's modeled on actual Prada boutiques, but the doors to the "store" are permanently locked.



Ballroom Marfa
108 E. San Antonio Street. Tel. (432) 729-3600
Exhibitions 2d
Exhibitions 2d houses rotating exhibits from artists across the United States, with an emphasis on minimalism. Current artists include Laszlo Thorsen-Nagel, Gloria Graham and Susan York. Our visit here was a pleasant surprise, and it ended up being one of our favorite galleries in Marfa.
Exhibitions 2d
400 S. Highland Street. Tel. (432) 729-1910
Kruger Gallery
Kruger Gallery - Photo by Hideaway Report editor
Kruger Gallery Marfa is the less-commercial sister gallery of the Kruger Gallery in Chicago. It focuses on art as a catalyst for social change, and the current exhibition, Narrativas del Expatriado, features sculptures of Mexican immigrants by Rodrigo Lara Zendejas. The work was inspired by the Qin terra-cotta army and the threat of Donald Trump's wall.
Kruger Gallery Marfa
212 E. San Antonio Street. Tel. (432) 295-2577
Chinati Foundation
Pronghorn antelope graze in front of an exhibition hangar at the Chinati Foundation - Photo by Hideaway Report editor
The Chinati Foundation, a former Army base turned art museum by Judd and his collaborators, is the heart of the Marfa gallery scene. It is home to Judd's monumental 15 Untitled Works in Concrete, which are arrayed in an open field adjacent to the main buildings. 


Judd's works in concrete and aluminum and Robert Irwin's newer large-scale installation focusing on light versus dark are available for self-guided viewing. However, the full collection, including work by Dan Flavin, is only available by guided tours, which are either two and a half or four hours long. Sturdy shoes are suggested to walk the quarter-mile dirt trails needed to see all the outdoor concrete works.


Watching pronghorn roam around the sculptures under the vast West Texas sky was a moving sight and the highlight of our trip.
Chinati Foundation

1 Cavalry Row. Tel. (432) 729-4362
Read other stories about Marfa in the June Hideaway Report, or watch video highlights of Marfa.