Iceland Sightseeing: Hallgrímskirkja Church
.article-cta-top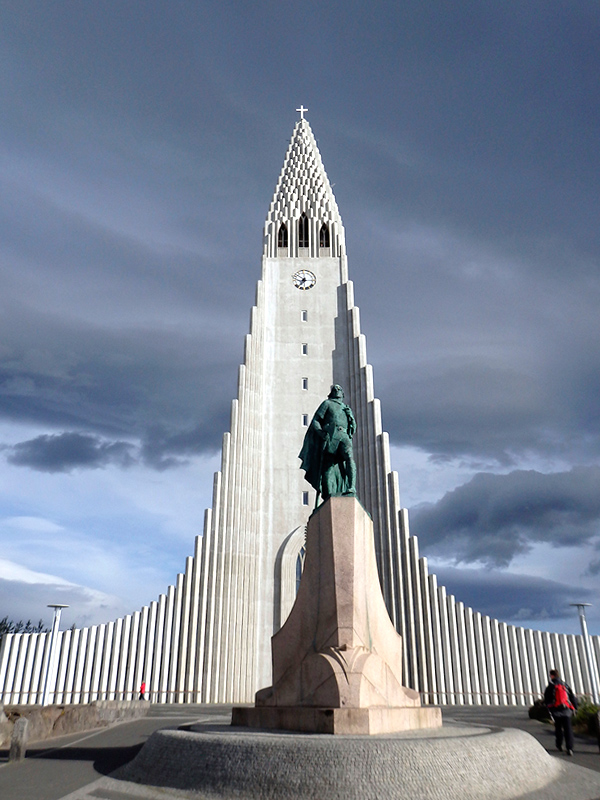 One of the more definitive landmarks in Iceland is the immense 245-foot concrete tower of Hallgrímskirkja Church. Commissioned in 1937, the structure took over 34 years to build and houses a stunning 5,275-pipe organ. Architect Guðjón Samuelsson designed the columns that flank the basilica to represent volcanic basalt. In front of the church stands the imposing statue of Viking Liefur Eiriksson, the first European to discover America (nearly 500 years before Christopher Columbus). The statue was designed by Alexander Stirling Calder as a gift from the United States commemorating the 1000th anniversary of the establishment of Iceland's parliament at Þingvellir (Thingvellir) in A.D. 930.
The church itself is hard to miss – it is located in the center of the 101 (the nickname and ZIP code of Reykjavik's downtown area), and a short ride up the elevator in the main tower provides sweeping views over the colorful compact seaside city.
Hallgrímstorg 1, 101 Reykjavík; Open 9AM – 5PM, $5 tower entry fee.