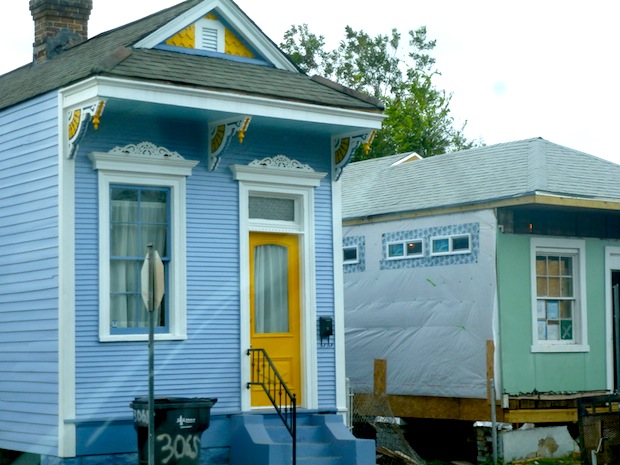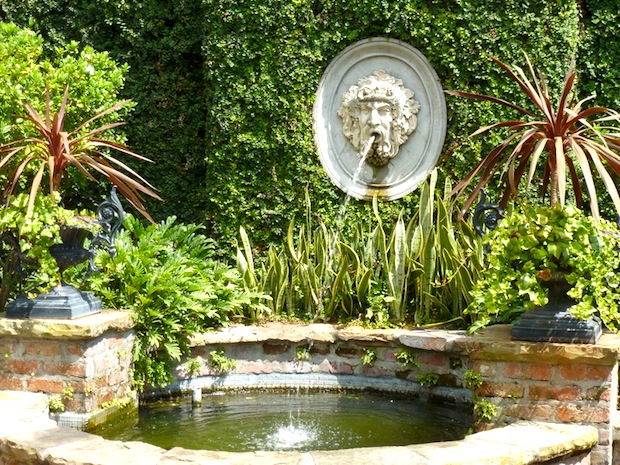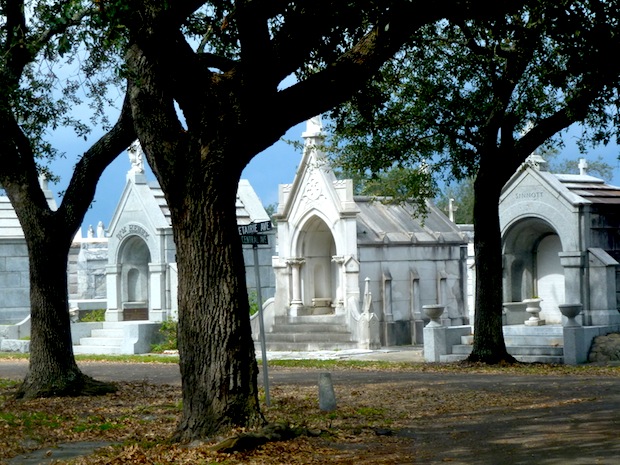 As rewarding as it is to meander through New Orleans' French Quarter on your own, it can be fascinating to explore this historic city with a guide. On my recent visit, I booked two very different guided tours, and both proved to be enlightening. Mrs. Harper and I first embarked on a two-hour walking tour organized by Le Monde Créole, tantalizingly titled "Secret Courtyards of the French Quarter and Cemetery Tour."
Cleverly interweaving the history of one New Orleans family with the history of the area as a whole, the tour provided some intriguing insights into daily life in the city's heyday. We did visit some appealingly atmospheric courtyards, including at least one that we could enter only because of our guide's connection to the owner.
As much as we enjoyed the tour, our guide's delivery grated after a time. His singsong style seemed more suited to an auditorium full of 12-year-olds than to a group of 10 adults, and I could almost see the pages of the script passing before his eyes. I prefer a more natural, conversational style of guiding, which is just what we got on our second tour.
Ellen, the leader of our "City/Hurricane Katrina Rebirth Tour" arranged by Historic New Orleans Tours, felt more like a local friend showing off her hometown than a tour guide. And indeed, she confided that that's how she likes to treat tour participants — as out-of-town friends who want to learn about the city. We began passing through the French Quarter, and Ellen endeared herself to me immediately.
After explaining the French, Spanish, African, British and Italian influences on the city, she concluded, "Our history isn't simple, like other places'." She drove the six of us into Faubourg Marigny and Bywater, along Esplanade Avenue up to City Park, past levees watching over Lake Pontchartrain and through the Garden District. We paused frequently to observe wildly colorful Creole cottages, majestic stands of live oak, celebrities' mansions and a cemetery memorial dedicated to unidentified victims of Hurricane Katrina.
I wouldn't hesitate to take the tour a second time, and I recommend it unreservedly. My only regret was that we could not enter the infamous Lower Ninth Ward in our touring van. It seems a certain visiting politician indicated that he was "offended to see people profiting at others' misery." The mayor took the hint and made it illegal for tour vans and buses to drive through the Lower Ninth Ward. Those interested in seeing what progress is being made in this neighborhood devastated by Hurricane Katrina should rent a car or hire a taxi. Otherwise, this tour is an ideal introduction to the neighborhoods beyond the French Quarter. -A.H.
All images © Andrew Harper