Culinary Experiences
When you're in the Golden Isles, it's all about the Brunswick Stew, a hearty soup made with barbecued meat and a mixture of vegetables. The islands' culinary staple, nearly every restaurant offers their own variation and secret recipe, says McQuade.
History Lesson
In 1804, Aaron Burr sought refuge on St. Simons Island soon after he fatally wounded Alexander Hamilton in a duel.
If You Had to Pick Just One Museum ...
McQuade recommends the Lighthouse on St. Simons Island. "Not only does the museum showcase a great deal of the area's history, you actually get to walk to the top of a working lighthouse that is more than 100 years old."
5 Must-see Attractions
Trolley Tours: "The tours cover a plethora of historic sites on [St. Simons Island] while educating passengers on the stories, people and legends that make the Golden Isles magical," says McQuade.
Cannon's Point: Mimi Rogers, curator for the Coastal Georgia Historical Society, suggests taking a guided history tour of the 19th-century cotton plantation to hear the stories of life on St. Simons Island in the 1800s.
Avenue of the Oaks: Two rows of sprawling oak trees create a dramatic tunnel, which was once the entrance to Retreat Plantation.
First African Baptist Church: Established in 1859, visitors from around the globe still attend services and enjoy soulful gospel music, says McQuade.
Jekyll Island National Historic District: Comprised of 33 historic structures within 240 acres, it is one of the largest ongoing historic restoration projects in the Southeast.
---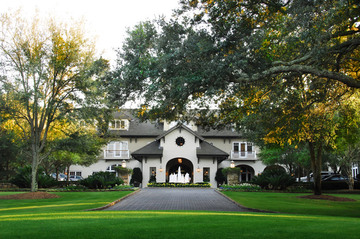 ---
This article has been updated from the original, which was featured in Traveler magazine in 2015.