The rooms of this ornate 19th-century neo-Moorish palace in Príncipe Real are now occupied by small boutiques featuring exclusively Portuguese-made products: fragrant Castelbel soaps, wool capes and ponchos from heritage brand Ecolã and baby clothes by Organii. The menswear offerings are especially strong, with locally designed shirts and scarves at A Indústria, Armando Cabral leather shoes and sneakers, and organic cotton T-shirts and loungewear at Isto. The impressive central courtyard is enlivened by a gin bar.
Embaixada
Praça do Príncipe Real 26. Tel. (351) 965-309-154
Casa Pau-Brasil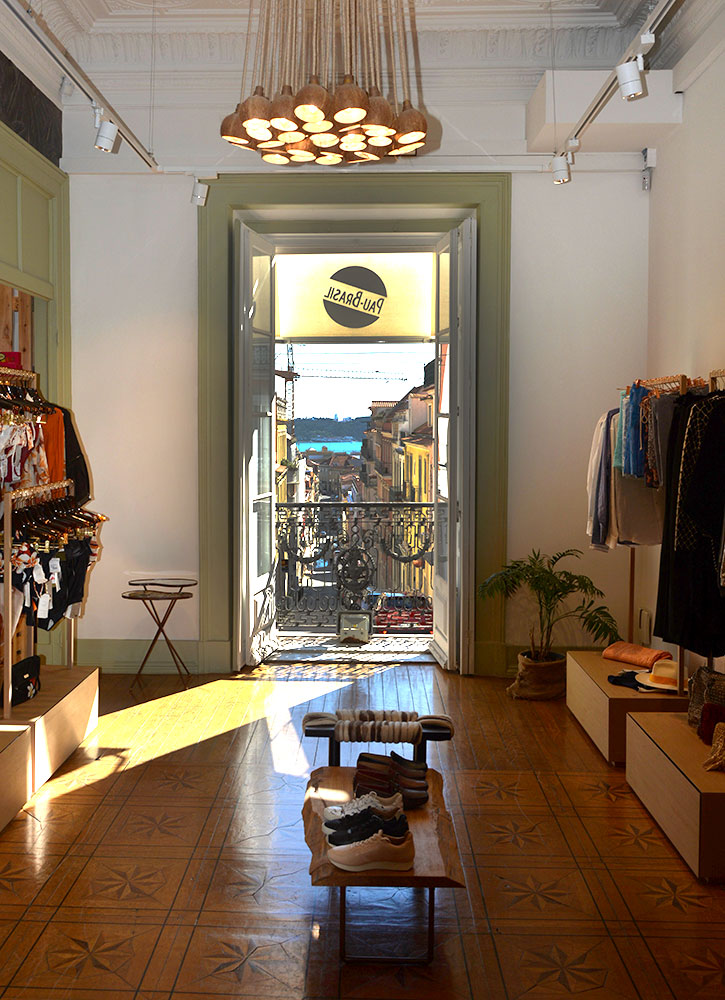 Enter the 18th-century Palacete Castilho and you might think you're in Ipanema, not Príncipe Real. Jobim plays on the soundtrack, piles of coffee beans crowd the stairwell, a mobile of plush yellow parrots dangles overhead. This is Casa Pau-Brasil, a concept store that brings together multiple brands from the former colony. Taken collectively, the Osklen sportswear, Lenny Niemeyer bathing suits, Granado cosmetics and Sergio Rodrigues furniture create an air of tropical sensuality.
Casa Pau-Brasil
Rua da Escola Politécnica 42. Tel. (351) 213-420-954
Lx Factory