Here are four of our favorite bars from our recent stay in Santa Fe, New Mexico.
This enviably located brewpub has a terrace presenting panoramic views of the plaza. I recommend sitting on the far right if possible, where views take in both the plaza and the cathedral. We ordered a sampler of six different Marble Brewery draughts ranging from a refreshingly crisp wheat beer to a smoky, meaty stout. My favorite was the cinnamon-hued Marble Red, which tasted wonderfully round, bitter and dry.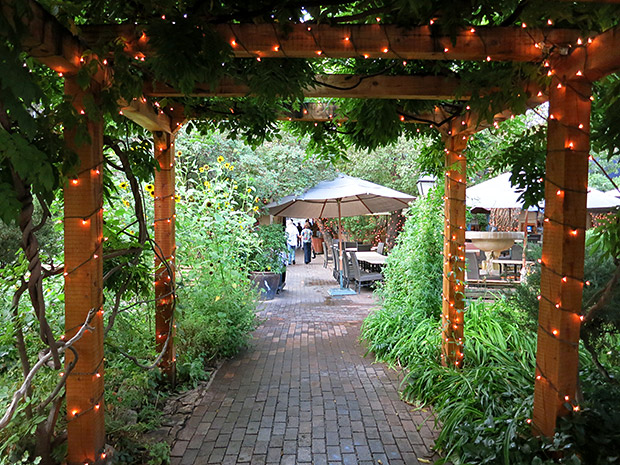 This bar and restaurant adjacent to the more formal La Casa Sena is known for its singing waiters, who entertain with show tunes accompanied by a baby grand piano. We stopped in for an aperitif one evening, and as we sipped glasses of lush La Casa Sena Edelzwicker, we listened to hits from Kander and Ebb, Cole Porter and Stephen Schwartz.
Although you can visit the distillery itself, Santa Fe Spirits' new tasting room and bar is much easier to reach, tucked on a side street just outside downtown. The bar serves tempting cocktails based on this craft distillery's spirits, but I opted to taste the range straight up. The most exciting spirits exhibited a true sense of terroir, notably the excellent Colkegan Single-Malt Whiskey. It emulates scotch in its production process, but the malt is smoked with mesquite rather than peat. I also enjoyed the complex Wheeler's Gin, made with entirely local botanicals such white desert sage and cholla cactus flowers, in addition to the expected juniper.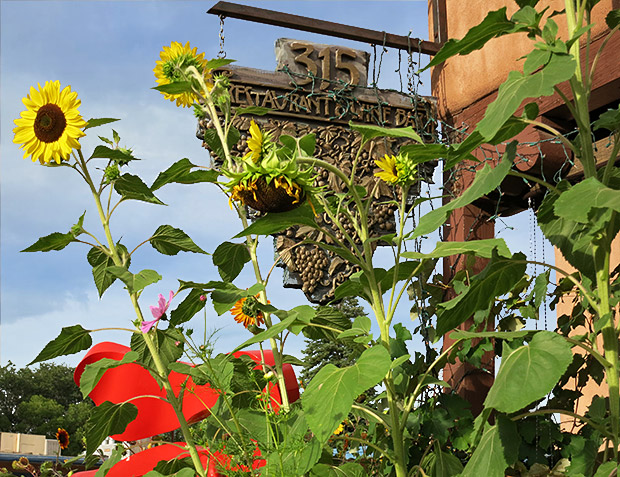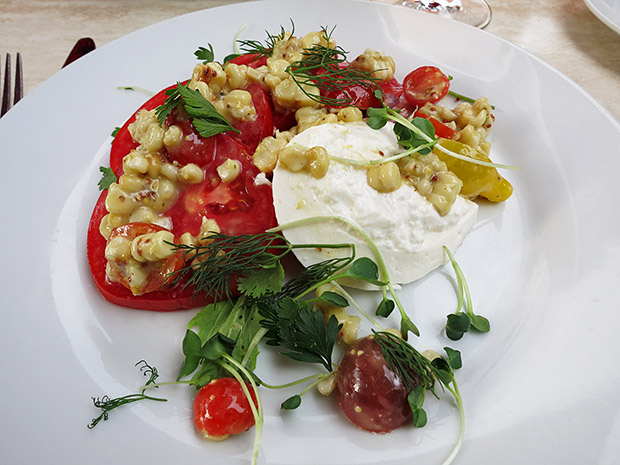 [
The flower-trimmed patio of this French bistro is an ideal place to relax with a glass of wine and an appetizer. We shared a sunny salad of fresh tomatoes, roasted corn, burrata mozzarella and a mustard-truffle oil vinaigrette and glasses of focused and minerally Chateau St. Martin rosé from the Languedoc. This restaurant also provides the room-service meals for the Inn of the Five Graces around the corner.