Every March, for the last three decades, a huge museum has winked into being in the Dutch city of Maastricht. Packed with 7,000 years' worth of treasures, it is an institution like no other. It's full of things that you never knew existed, and unlike a museum, everything in it is for sale.
The European Fine Art Fair (TEFAF) was created in 1988 with the merger of two smaller fairs. Since then, TEFAF has weathered many changes in the global market and kept its reputation as the biggest and most prestigious art and antiques fair in the world. Its Maastricht location grants it an advantage other fairs lack. It's close enough to other European capitals to make it convenient, but not really close enough for day trips. When at TEFAF, you can shut everything out and focus on art and antiques.
The 30th edition, scheduled for March 2018, will welcome 275 exhibitors from 20 countries who will display more than 35,000 objects in the 100,000-square-foot convention space — a truly staggering number of things to see, people to meet and venue floor to walk. (Leave the Louboutins at home. Sensible shoes are the way to go.) TEFAF is still the best fair for old masters, but it has its share of younger masters, too, with a healthy section devoted to modern and contemporary art.
It also delivers jaw-dropping wonders year after year. In 2002, New York-based dealer Otto Naumann brought "Minerva in Her Study," the last Rembrandt history painting in private hands, and asked $40 million for it. In 2007, Littleton & Hennessy, which then had galleries in New York and London, offered an ancient Chinese bronze wine vessel, shaped like a tapir (a mammal that looks like a pig) and priced at $12 million. And in 2015, dealers Simon Dickinson and James Roundell chose TEFAF as the venue to unveil a forgotten 1888 drawing by Van Gogh, valued at $10 million.
---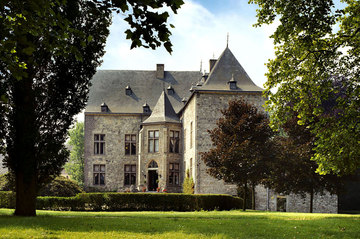 ---
TEFAF New York
May 4-8, 2018 and October 27-31, 2018 | New York City