In Aspen, après-ski is almost as renowned as the skiing itself. My favorite spot to relax with a drink is the Hotel Jerome's Living Room, followed closely by the Ajax Tavern in The Little Nell, but there are certainly other appealing establishments.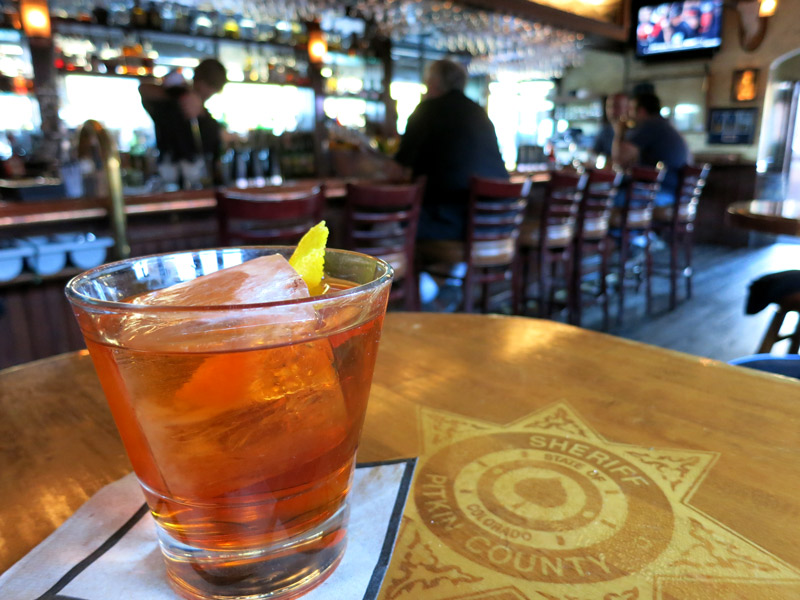 This cozy second-floor bar above Cache Cache isn't at all fancy, but it serves delicious craft cocktails. I ordered a Negroni-like Vida Buena, each component of which clearly added to the flavor and balance of the drink: smokiness from the mezcal, sweetness and depth from the Carpano Antica vermouth, bitterness from the Aperol and a hint of citrus from the orange bitters and zest. Sitting at our table across from the bar, we watched a group of paragliders swooping above the peak of Aspen Mountain.
Our server displayed impressive knowledge of the local beers.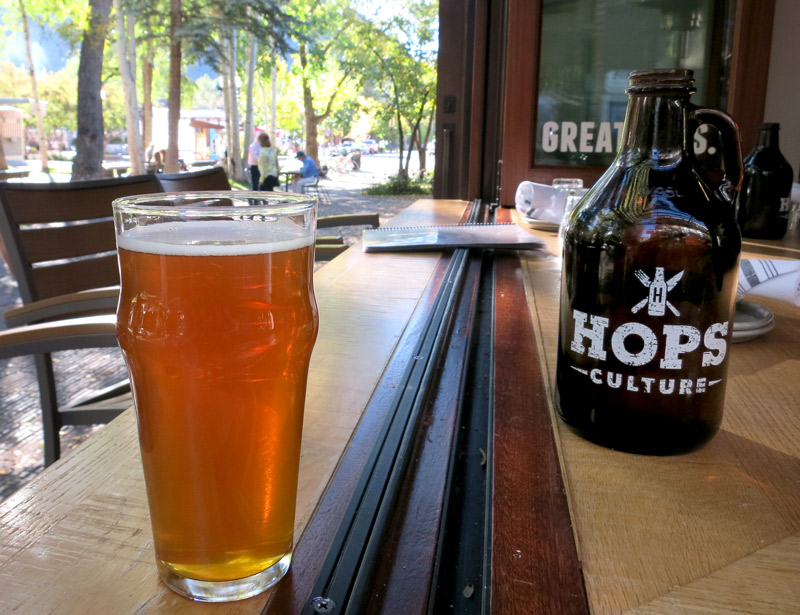 In fine weather, Hops Culture's outdoor bar stools and picnic tables on Hyman Avenue's pedestrian mall make for top-notch people-watching. But beer connoisseurs should stop in the bright basement bar in winter as well, to try some of the 30 craft beers on tap, 16 of which were from Colorado at the time of our visit. The whiskey-hued Left Hand Brewing Oktoberfest tasted refreshingly dry and crisp, undergirded with some maltiness, while smoky notes in the Märzen beer from the Fort Collins Brewery contrasted with bright, cheerful fruit. Our server displayed impressive knowledge of the local beers.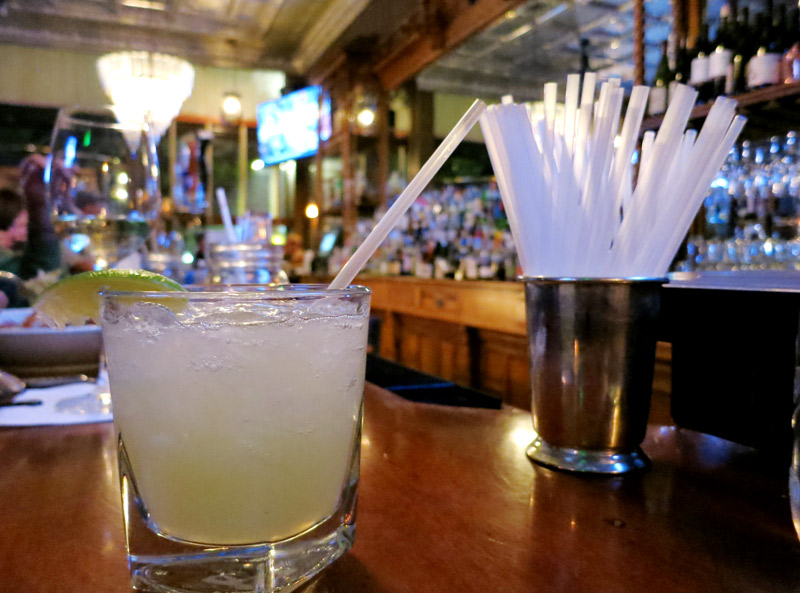 The Hotel Jerome's famous J-Bar draws crowds every night, and if you can get a seat, it's a fun place to meet up. The bartenders here also make creative use of mezcal in their Smokey Margarita, mixing it with lime, green and yellow Chartreuses, agave nectar and orange bitters.