Travel With Purpose: 8 Hands-On Conservation Experiences
.article-cta-top
With great travel comes great responsibility. The Hideaway Report believes wholeheartedly in that sentiment, and we embrace the conservation and sustainability efforts made by many of our recommended properties. The following hotels act as stewards of the land, not only financially but also by engaging guests in once-in-a-lifetime, hands-on conservation experiences. Here are eight opportunities to travel with purpose.
Clayoquot Wilderness Resort, Canada
A humpback whale near Clayoquot Wilderness Resort in Tofino, British Columbia, Canada - Clayoquot Wilderness Resort
This retreat on Vancouver Island's unspoiled western coast aptly describes itself as "a luxury tented safari on the edge of the world, in the heart of the glorious wild." Located in the impossibly lush Clayoquot Sound UNESCO Biosphere Reserve, Clayoquot Wilderness Resort is half an hour by boat from Tofino or 35 minutes by seaplane from Vancouver. The area's temperate rainforests, lakes, rivers, coastal shores, mud flats and alpine peaks provide habitat for a number of endangered species such as orca whale, sea otter, marmot, salmon and wolf.

Help restore coastal habitat: The resort's Coastal Ambassador Program allows guests to travel to remote islands in Clayoquot Sound to participate in hands-on rehabilitation efforts to restore wildlife habitat and preserve important areas for breeding, nesting and foraging. In addition to clearing marine debris, guests watch an interactive multimedia presentation about the program and the region's threatened wildlife, and they can opt to adopt a shoreline. The two- to three-hour eco-adventure includes an aerial tour of the sound and the option to add a gourmet lunch or pair the excursion with a helicopter tour.
Sirikoi Lodge, Kenya
Rhino safari near Sirikoi Lodge in Lewa Downs Conservancy in Kenya - Stevie Mann
Not only is Sirikoi one of northern Kenya's top tented camps, but it is also set in the Lewa Wildlife Conservancy, a leading model for conservation and a UNESCO World Heritage site. These 68,000 wild acres of East African bushland are populated with rare and endangered species like the reticulated giraffe, Grévy's zebra, wild dog and both black and white rhino. In addition to experiencing riveting game drives, all guests are encouraged to visit the conservancy's headquarters to see the operations room and meet the anti-poaching team responsible for protecting East Africa's rhino population. They may also visit the Lewa Clinic and the Lewa School, which demonstrate the community benefits (healthcare and education) that come from the tourism income generated by the lodge.

Track rhinos: And for a donation of $5,000, guests can participate in ear-notching, a vital tool that allows the conservancy to track and identify rhino. For $10,000, they can name and adopt a rhino for a year.
Mashpi Lodge, Ecuador
Yellow-edged giant owl butterflies near Mashpi Lodge in Ecuador - Photo by Hideaway Report editor
Guests of this contemporary ecolodge in Ecuador feel totally immersed in the surrounding Andean cloud forest thanks to floor-to-ceiling windows and forest-view soaking tubs in some of the 23 rooms. Mashpi Lodge's 3,200 acres are surrounded by another 42,000 acres of reserve land that is home to a wide variety of mammals, birds, fish, amphibians, butterflies and reptiles.

Study butterflies and mammals: Guests may participate in some of Mashpi's scientific projects, like the study of the region's 4,000 distinct butterfly species. After learning about the insects at the interactive Life Center, guests can board an open-air cable car system called the Dragonfly to observe the forest from above with a guide. They will also learn about (and see) the camera traps Mashpi uses to study the movement of mammals in the reserve, including four species of wildcats. A menu of additional activities leads explorers to discover the environment by aerial sky bike, from an observation tower and during a guided night walk. The lodge will also set up customized itineraries depending on guests' interests.
North Island, Seychelles
A green turtle nesting near North Island in the Seychelles - Rainer von Brandis/iStock/Getty Images plus
A 20-minute helicopter ride from Seychelles International Airport, this 462-acre private African island is the definition of a luxury getaway. North Island has just 11 spacious two-bedroom villas with soaking tubs, plunge pools, private decks and indoor-outdoor showers. But beyond relaxation, North Island also serves as refuge for indigenous wildlife whose habitats are being rehabilitated. In fact, it is an important nesting site for two species of sea turtle: endangered green turtles and critically endangered hawksbill turtles.

Tag turtles: As a part of ongoing research, more than 120 turtles have been tagged by the North Island environmental team since 1998, and guests can sign up to participate in the tagging.

Protect birds: Additionally, Wilderness Safaris offers a conservation-focused journey called The Noah's Ark Project, where participants will translocate vulnerable native birds to other nearby islands in order to protect the species. Working alongside conservation scientists, guests will survey, collect data and set up mist nets for the capture and release of the endemic Seychelles white-eye.
Pacuare Lodge, Costa Rica
Rafting the Pacuare River at Pacuare Lodge in Costa Rica - Pacuare Lodge
It doesn't get more secluded than a Costa Rican jungle retreat accessible only by inflatable whitewater raft, and that is exactly how guests of Pacuare Lodge begin their stay. Luxurious villas perched in the rainforest offer memorable views of the jungle and its native bird and monkey species. Guests can take a tour to learn about the many efforts the Pacuare takes to support conservation, including the sustainable construction of the lodge itself and the clean energy generated on-site via turbine, as well as the parcels of surrounding forest it has salvaged from being cleared. They can also discover how researchers reintroduced howler monkeys to the lodge's reserve, and visit Jaguar Hall to learn about the endangered feline threatened by hunters and ranchers across the country.

Help biologists learn about jaguars: Guests may also donate to the Jaguar Project, an initiative that has placed 24-hour cameras throughout the forest in order to help estimate the jaguar population and the abundance of prey species. Donors who help fund the purchase of cameras even get the opportunity to set them up on hikes with biologists.
Bisate Lodge, Rwanda
A gorilla seen while on a wilderness safari at Bisate Lodge in Rwanda - Wilderness Safaris © Russel Friedman
While Bisate Lodge undoubtedly provides the most luxurious accommodations in Rwanda, the ecolodge's raison d'être is the protection of the region's mountain gorillas and their disappearing habitat. Six en suite forest villas, based on the traditional thatch-roofed structures of the royal palace, are set within the natural amphitheater of an eroded volcanic cone next to Volcanoes National Park.

Plant a tree: In addition to the privacy and space afforded by each well-appointed spherical lodge, guests are granted exclusive access to the park, home to a variety of mammals including golden monkeys, side-striped jackals, buffalo, elephant and 178 bird species. All guests are also encouraged to plant a tree to help reforest Bisate's 64 acres and assist in the recovery and recolonization of indigenous species.

Track monkeys or primates: One can book full-day guided treks through the park, track golden monkeys in the park's bamboo forest or track one of 12 habituated gorilla groups alongside Bisate's expert guides. For a more challenging hike, visit the gravesite of renowned primatologist and conservationist Dian Fossey, located at an elevation of 9,842 feet above sea level.
Amanyara, Turks and Caicos
Coral reef off Turks and Caicos near Amanyara - Aman
Though most exclusive Caribbean getaways emphasize unwinding on white-sand beaches, Amanyara shows guests how to balance seaside indulgence with concern for the life dwelling in the turquoise waters.

Help save turtles: As a part of the long-established Turks and Caicos Islands Turtle Project, Amanyara's resident naturalist leads guests in tracking and tagging wild sea turtles, a practice that provides insight into their breeding, foraging and migratory behaviors. Since beginning the project in 2011, over 300 green and hawksbill turtles have been flipper-tagged, and about 20 teenage sea turtles have been satellite-tagged. Guests who participate in the latter can follow their turtle's journey online via daily updates that help scientists understand the movements of these migratory animals.

Restore the reef: In addition, Amanyara's Adopt-a-Coral project gives guests the opportunity to help reestablish new reef systems. After participating in a guided snorkel to transplant broken-off pieces of coral onto reef modules, coral conservation sponsors are presented with a plaque and an adoption certificate.
Southern Ocean Lodge, Australia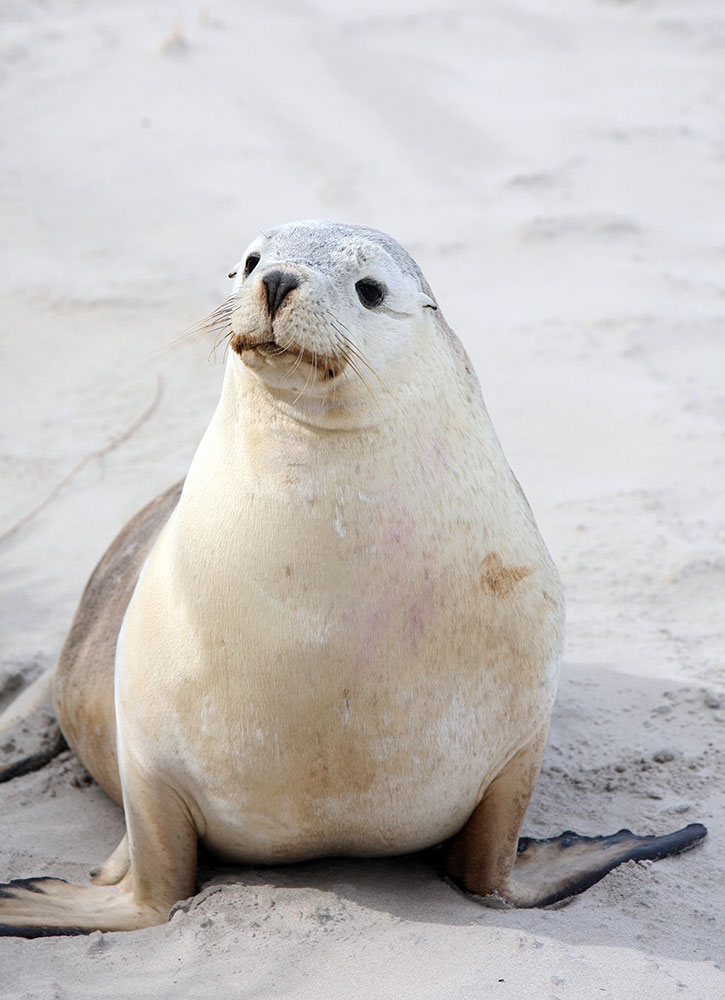 Southern Ocean Lodge, located on Southern Australia's Kangaroo Island, a sanctuary filled with native wildlife, provides a unique luxury experience for lovers of nature. The resort, which features 21 glass-fronted ocean-view suites, offers guided excursions aimed at introducing guests to the flora and fauna of a region known as "Australia's Galapagos."

Learn about sea lions: In addition to self-guided hiking trails and two- to five-night personalized itineraries led by expert guides, guests may also book an exclusive sunrise excursion to Seal Bay Conservation Park, home to Australia's third-largest colony of sea lions. Few get to encounter these creatures at the break of dawn, when they emerge from sand dunes and make their way to the beach. Private access ensures a tranquil, intimate experience with the sea lions while a guide shares information on the mammal's unique breeding cycle and the various research projects conducted on-site. After this unforgettable interaction, guests travel to nearby Bales Beach for a gourmet breakfast spread among the sand dunes.