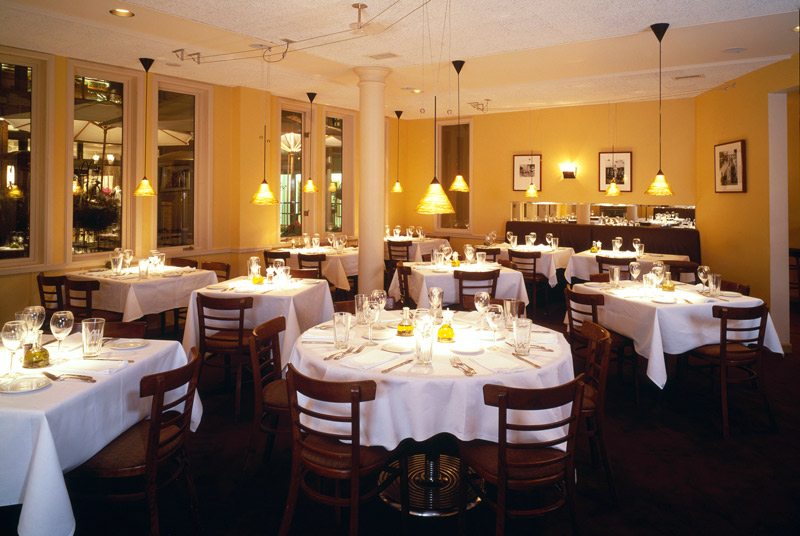 At this relaxing restaurant with soft lighting and white linen tablecloths, co-owner Jodi Larner and chef Chris Lanter are committed to quality ingredients simply prepared. The menu changes, but look for starters such as the mussels in a lobster broth with tomatoes, garlic and Pernod. Main courses might include rack of Colorado lamb with potatoes au gratin, all in a veal jus.
205 South Mill Street. Tel. (970) 925-3835.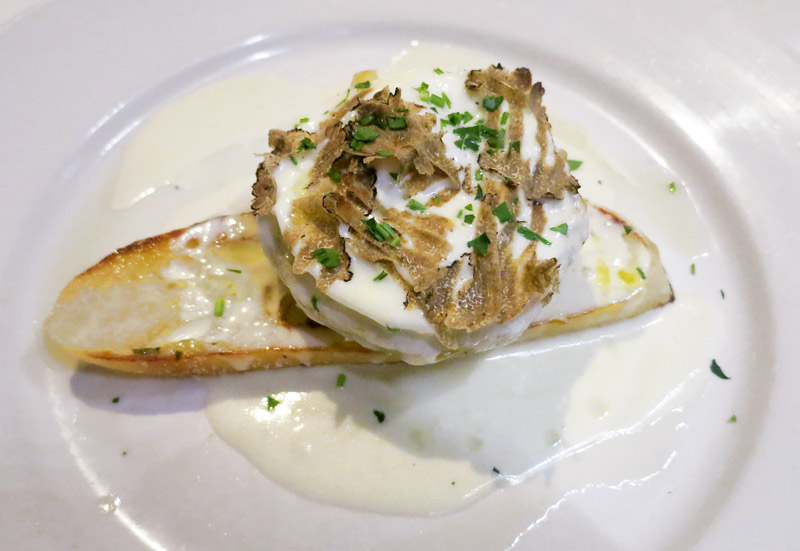 In a basement off a pedestrianized block of Hyman Avenue, Ellina has a simple, cozy interior and a menu of unfussy Italian and French dishes. I can understand the enduring popularity of the artichoke bruschetta, which comes topped with a poached egg, Parmesan cream, shaved black truffle and truffle oil. My main course of oven-roasted rabbit was hearty and savory. An array of notable French and Italian bottles fills the tempting wine list.
430 East Hyman Avenue. Tel. (970) 925-2976.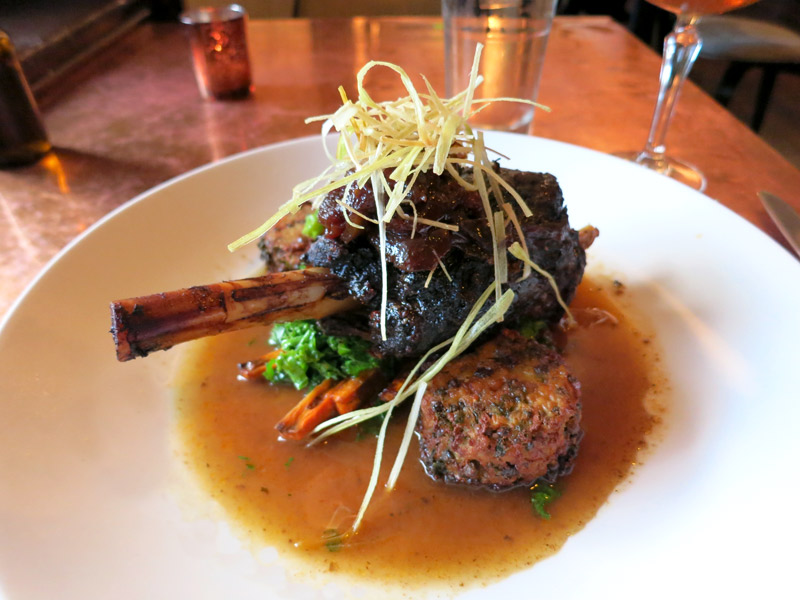 This atmospheric bar and restaurant in the historic Wheeler Opera House building is justly famous for its creative menu of cocktails, but the food proved to be excellent, as well. A salad of burrata and heirloom tomatoes was followed by a tender shank of Colorado lamb, matched with some cumin-spiked lentil cakes.
328 East Hyman Avenue. Tel. (970) 429-8192.
An Aspen favorite since 1988, Piñons has recently been given a gentle makeover. Chef Rob Mobilian's menu features straightforward, flavorful dishes. Among the appetizers might be duck quesadilla with portobello mushrooms, spinach, pepperjack cheese and a zingy chili aioli. A main course could be pan-seared buffalo tenderloin with Boursin potatoes and a huckleberry sauce.
105 South Mill Street. Tel. (970) 920-2021.
Tucked off the main pedestrian mall, this charming bistro hits the right notes with linen-topped tables and menu options written on big mirrors. The cooking marries the ingredients of France and the Mediterranean in pleasing ways. Among the larger plates, you may find grilled fish of the day marinated with citrus, garlic and herbs; and veal loin scallopini with potato purée, garlic spinach and a Port-fig jus.
315 East Hyman Avenue. Tel. (970) 925-5160.
This article appeared in the December 2014 print edition of Andrew Harper's Hideaway Report under the headline "Favorite Restaurants."